Projects
Epicuren: Nourishing the online shopping experience
Making over a beauty brand experience
The perfect blend of natural and high-end, luxury spas have used Epicuren skin care products to pamper their guests for 30+ years. While B2B sales were strong, DTC sales needed some TLC. The beauty brand called on the expertise of Red Door to redesign their eCommerce site — and ultimately elevate their online sales.
Services Provided
The challenge
Epicuren needed us to tap into the DTC market and expand sales beyond the West Coast. As part of answering that challenge, we developed a Shopify website for a better user experience, while also making sure it integrated seamlessly with their business software, NetSuite.
Our Approach
In order to make their site top-notch, we gathered all the key ingredients that make up the Epicuren brand. These include their emphasis on all-natural skin care, sustainability efforts, and decades of credibility with celebrities and five-star spas. Our MarTech team also put great care into evaluating the best platforms for automating their eCommerce business.

The Solution


Our Creative team redesigned the site to show that Epicuren is natural, sustainable, modern — and delivers a spa-like feel. Fresh blooms, sprigs, and white space abound. We also developed a "skin care quiz" to help customers find the right Epicuren products for their needs. The results page presents customers with a personalized skin care regimen, product recommendations, and even dives into their skin type. But our work on Epicuren.com was not just skin-deep. We also integrated the Celigo platform into their MarTech stack, to help automate operations.
The Results
Through our creative and web development efforts, we helped position Epicuren as a leader in luxury skin care. Happy client, happy customers — that's what true beauty looks like.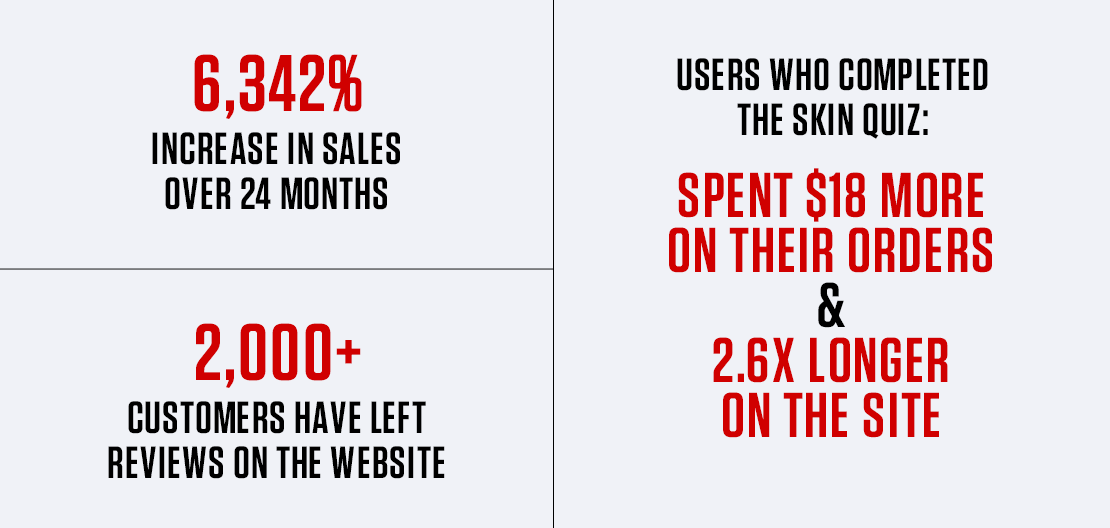 Let's create something meaningful together.
Contact Us