Projects
Titleist Vokey: Visualizing data with Titleist Vokey
Gaining insights through data
Red Door Interactive and the Vokey Wedge team at Titleist were evaluating all areas of the Vokey marketing business to determine which had the largest opportunity to improve with better insight through data.
Services Provided
The challenge
While Vokey's marketing performance was strong, the siloed state of Vokey's marketing channel data created a significant challenge. As the opportunity provided, the data was living in different tools, managed by various experts, making it difficult to make informed decisions quickly.
Our Approach
Knowing the Vokey team needed a tool that could pull multiple data streams, we recommended integrated Domo dashboards as a solution.
Domo Dashboards
With the accompaniment of a Domo dashboard, RDI aimed to not only visualize the data, but visualize the most significant data in one place. This would allow the Vokey team to take ongoing action and make informed marketing decisions. Not only would Domo serve as a data display tool for Vokey, but a crucial decision tool.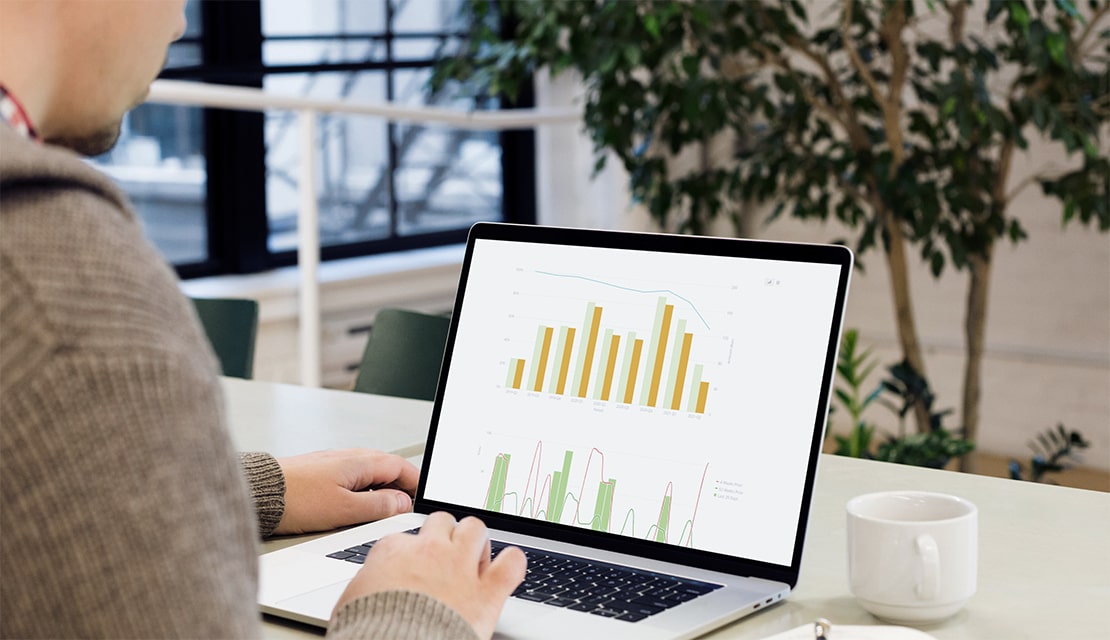 The integration of Vokey's core goals to drive education around their products, increase custom wedge-fitting opportunities, and boost eCommerce sales, was integral in ensuring this process was a success. Vokey and Red Door Interactive team members worked collaboratively to assess the most significant business questions to ask, so that they could then assess what action to take based on their goals. With this careful consideration, we could be sure all activity backed up their specific business goals.

Working hand in hand with Vokey's prominent marketing team members, Red Door Interactive designed dashboards for the specific consumer built around their primary focuses. The Vokey team initially identified areas of the business that would most likely benefit from more specific, organized data-related insights, primarily noting overarching digital marketing strategy, eCommerce, paid media, organic social media, and email. In optimizing these avenues, we worked to integrate data sources that would provide the most effective insights, such as Google Analytics, Twitter, Instagram, Vimeo, ExactTarget, AdWords, Facebook Ads, and Twitter Ads, among others. Integrated and channel-specific dashboards were built to answer all of the key marketing business questions on an ongoing basis.

Coming out of the integration process, Vokey has maintained Domo dashboard use daily, noting its helpfulness in sparking key questions and resulting discussions. With significant marketing channel data in one convenient location, the team is able to quickly understand the precise actions that will lead to an increase in performance and efficiency.

"Having data from a variety of sources in a single location was a critical step for our team. The importance of Red Door Interactive's thoughtful approach to understanding our business and goals, and then applying this knowledge to the data visualizations cannot be overstated and made each of our dashboards more actionable & engaging."
Let's create something meaningful together.
Contact Us