Programs
WD-40® Company: Leveraging insights to maintain brand authority
WD-40® COMPANY IS A LONG-STANDING HOUSEHOLD NAME, WITH AN ARRAY OF PRODUCTS ACROSS MULTIPLE VERTICALS. HOWEVER, TO KEEP THE BRAND TOP OF MIND FOR ALL THEIR AUDIENCES, THERE WAS AN OPPORTUNITY TO FURTHER INSTILL PRODUCT AWARENESS AND DIFFERENTIATION.
We started working with WD-40® Company in 2017, beginning with cross-channel digital services consisting of website maintenance, SEO, and analytics. From there, due to the quality of our pitch work, WD-40® Company invited us to share with them our ideas for the new brand campaign they were preparing to launch. Evolving and executing a brand campaign
With the "Live Life Hands On" campaign already in the works and several products and messaging goals to incorporate, our challenge was twofold: strategically, we needed to apply our insights to connect the existing messages effectively with their audiences; and creatively, we needed to develop a refreshed look and feel that still leveraged the current campaign assets. So, we divided the campaign messaging into two parts so we could cover both brand awareness and new product awareness, allowing us to drill in our focus and ensure that we are reaching the customer in the best way possible.
Applying insights to our approach
In order to better understand the WD-40® Company consumer, we used the audience insights platform Resonate to identify the channels they were actively using. Based on our findings, we saw an opportunity to use mass channels to establish the brand message and plant the idea on a larger scale that WD-40® Company is relevant again to our target market.
"Live Life Hands On" creative extension
While utilizing the WD-40® Company logo and color palette for familiarity, we showcased the product as the hero, pairing it with headlines that were empowering and action-oriented, but still simple enough to get to the point. We handled the production of all-new product photography, as well as the build-out of new assets, including video, radio, print, digital media, landing pages, and outdoor.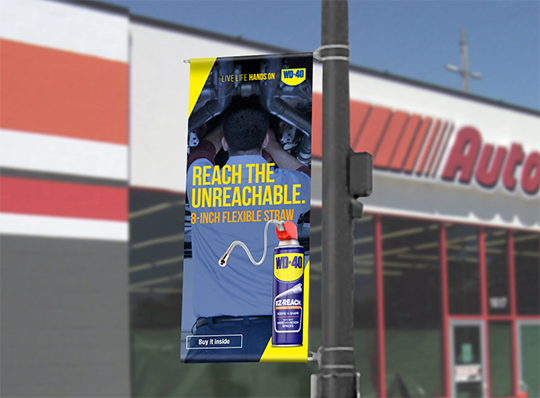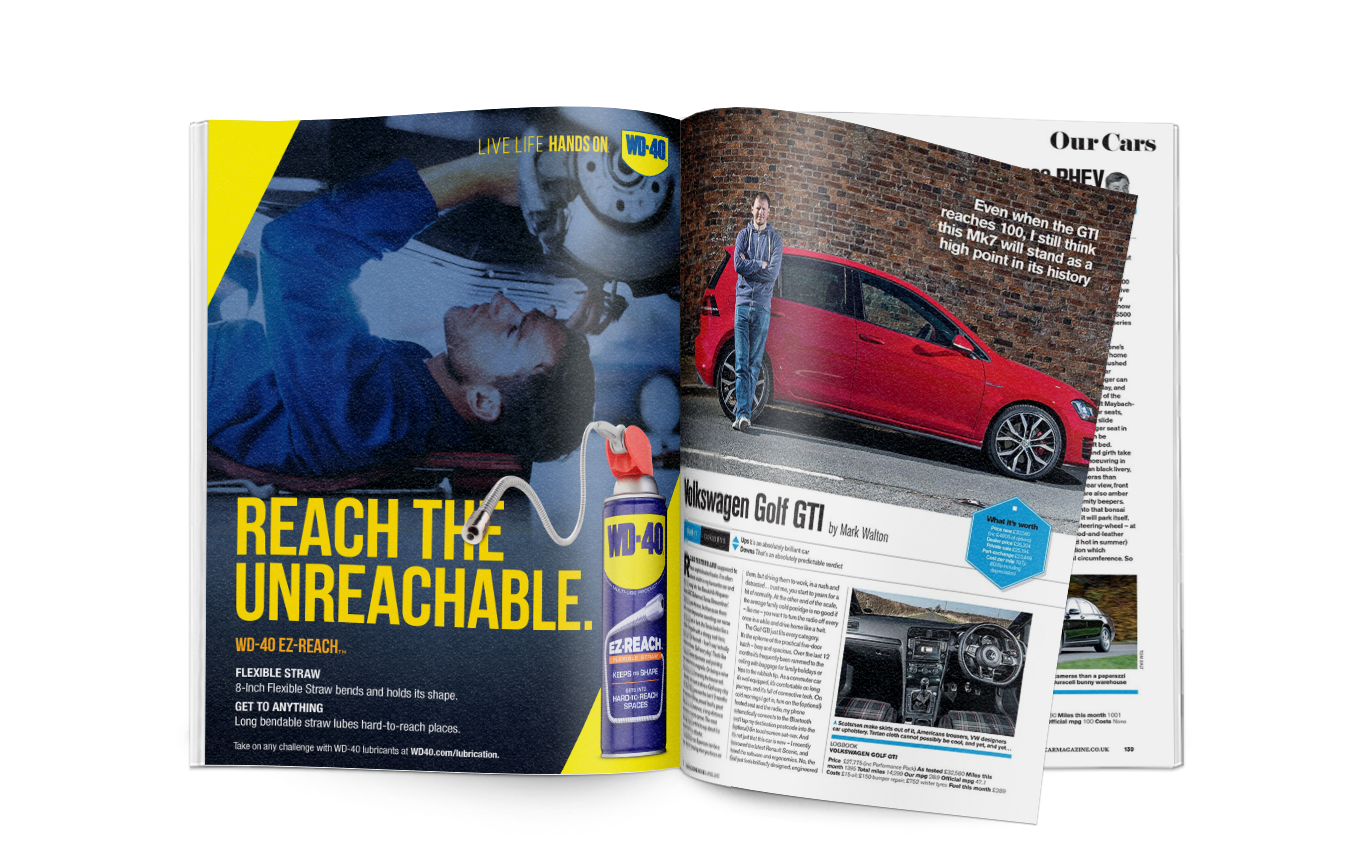 From brand awareness to product launch
Working off the "Live Life Hands On" brand campaign, we applied our visual and messaging strategy to support the product launch of WD-40® Specialist® Industrial-Strength Cleaner & Degreaser. Different from WD-40® Multi-Use Product, a multiple-function cleaning agent, the WD-40® Specialist® line is formulated for industrial pros who need the best-in-class performance to get tough jobs done right.
WD-40® Specialist® Industrial-Strength Cleaner & Degreaser
To help visually bring the Industrial-Strength Cleaner & Degreaser to market, we started with the blue and yellow colors from the WD-40® Company logo, but then picked up the matte-gray tones from the product design itself for differentiation. The result was a look that felt more tangible, no-nonsense, direct—and hands-on.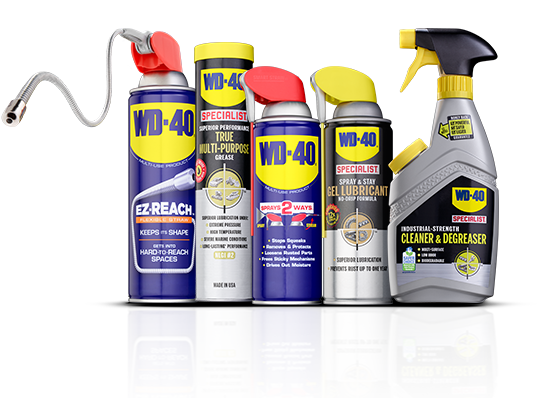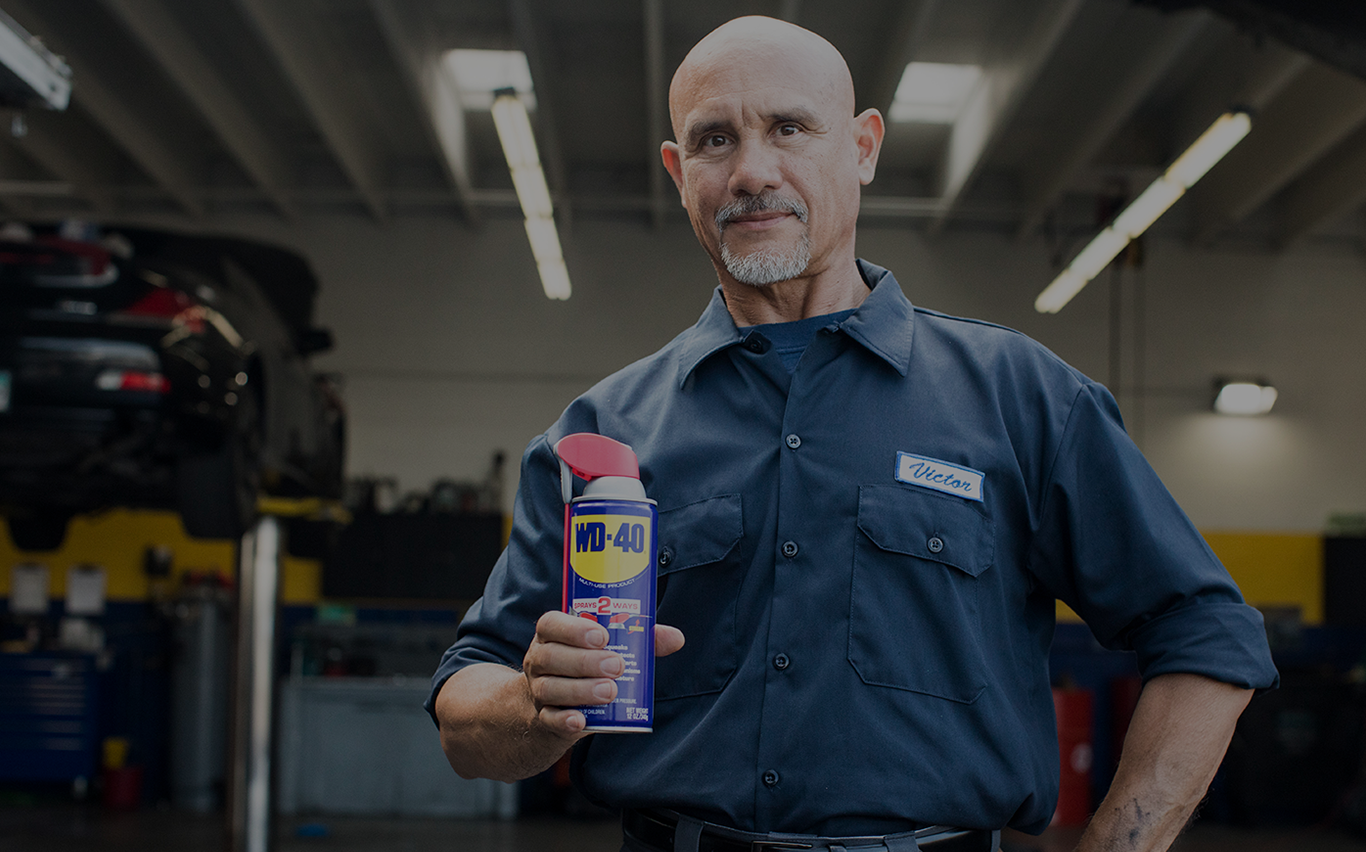 3-IN-ONE® Website Redesign Project
With this website redesign, we wanted to create a space tailored to fit the needs of the Millennial Doer and DIYer. We set off by first revamping 3-IN-ONE's® creative to better align with their brand identity. From there, we got to work designing and developing a mobile experience, making it easier to access online resources, and building a modern CMS platform, among other efforts. We successfully improved the website's performance while also elevating the user's online experience.
read the case study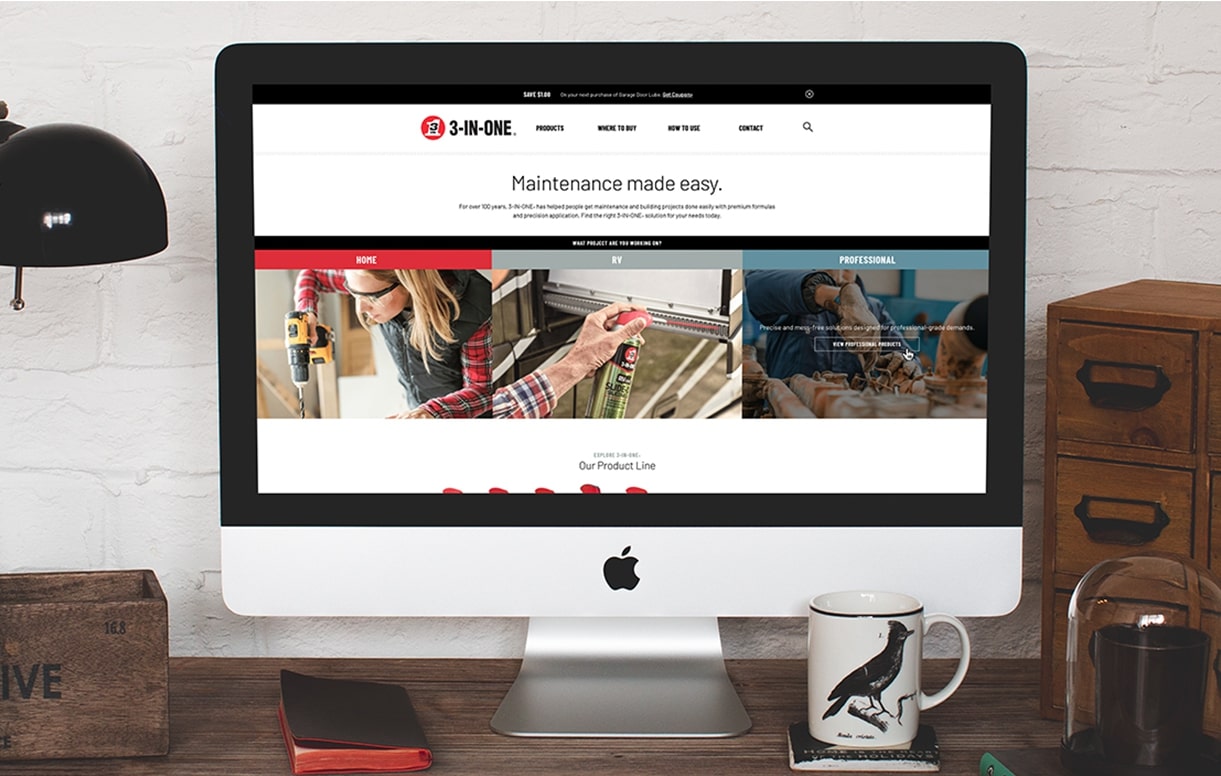 Looking Ahead
With a strategy informed by actionable audience insights, we were able to tailor the "Live Life Hands On" campaign in a way that could actually resonate with the customer, versus simply inundating them with irrelevant messaging. As we look to the future, we are consistently seeking ways to optimize marketing efforts for the brand—such as with our recent migration of all WD-40® Company's digital properties to Amazon Web Services, a cloud-based server—and we are looking forward to growing with WD-40® Company as they continue to evolve.
Let's create something meaningful together.
Contact Us