Projects
SDCCU: An exercise in awareness & engagement for the Holiday Bowl
Game Plan
As the teams prepared to battle it out on the gridiron, the Red Door Interactive and SDCCU teams were developing a strategy that would draw the most attention and engagement around the event.
Services Provided
The challenge
SDCCU wanted to promote and increase engagement around the Holiday Bowl in a brand-conscious manner.
Our Approach
Red Door worked to create a comprehensive plan to cover the Holiday Bowl and create a memorable experience for attendees and viewers.
A New Approach to Content for the Holiday Bowl
Taking a fresh approach to the promotion of the game, as well as highlighting SDCCU as title sponsor of the Holiday Bowl, Red Door worked closely with SDCCU to develop a game plan.
The 2018 Holiday Bowl
On a cold and rainy New Year's Eve 2018, two NCAA powerhouses descended upon San Diego by way of the annual Holiday Bowl. The Utah Utes and Washington Huskies were in for quite the treat when arriving not to golden sunshine and swaying palm trees, but gray skies, non-stop downpours, and (somewhat) frigid temperatures.
Red Door Interactive and SDCCU developing a strategy that would draw the most attention and engagement around the Holiday Bowl itself, the tailgates and parades, and the overall excitement that a major bowl game entails.
Comprehensive pre-game promotion campaigns including non-branded content initiatives that connected in new ways with current and potential fans of the brand
Boots-to-ground live gameday coverage and on-the-spot social media promotion of key moments to connect with fans that couldn't attend the event
Social media content that saw the highest levels of engagement the brand has ever experienced, including a video of Haley Reinhardt, the guest singer of the National Anthem, sharing the brand's video on her own social media channels
A Case Study in Awareness and Engagement
As San Diego's largest locally-owned financial institution, SDCCU plays a major role in the local community. As sponsors of charity events throughout Southern California and local community service offerings, the brand also sponsors the OC Marathon and, in San Diego, the Holiday Bowl.
SDCCU approached RDI with a few seemingly simple asks:
How can we promote the Holiday Bowl in a brand-conscious manner, while not alienating current and potential customers of the credit union?
​How do we increase engagement across all social media outlets, with a focus on brand awareness, audience captivation, and Holiday Bowl promotion?
Can we do this and stay within brand guidelines while attempting to appeal to a broader audience using social media outlets as the primary content platform?
The short answer was, "of course." But when it came to how, the Social & Content Marketing team at Red Door dug a little deeper and came up with the solutions.
Through an updated approach to event promotion, refreshed content experiences, social listening data and insights, and utilizing performance metrics from past Holiday Bowls, Red Door developed comprehensive pre-game content campaigns, more in-depth live-event content posting, and post-game initiatives to give the entire Holiday Bowl "experience" an even longer life.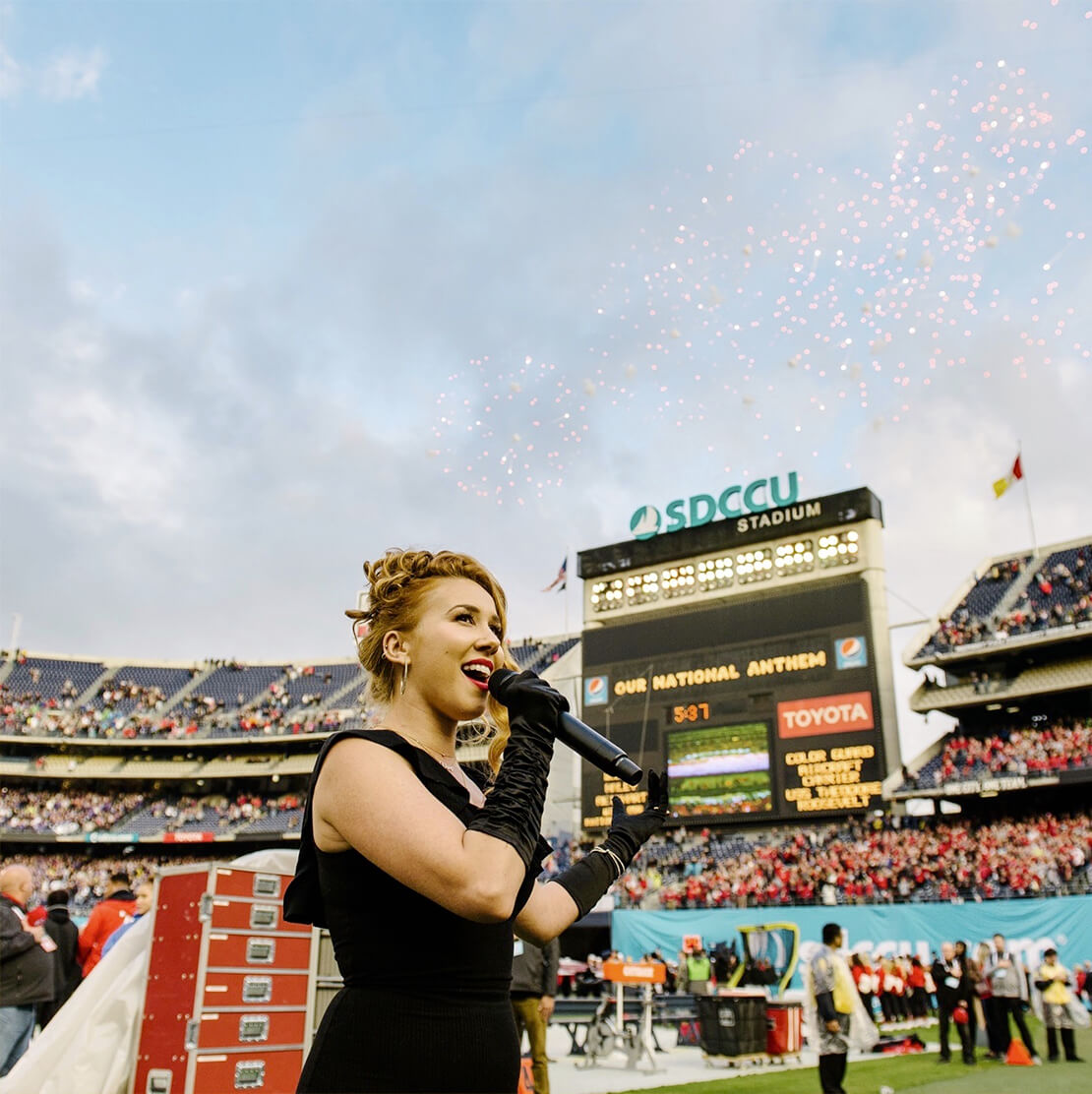 Let's create something meaningful together.
Contact Us