Projects
Cannondale: Influencing the Cycling Industry
Riding with the Influencers
Cannondale, a professional cycling brand, wanted to increase brand awareness and brand recognition of their bikes to a new audience—and they needed our help in reaching them.
Services Provided
The challenge
While Cannondale is well-known among cycling enthusiasts, they wanted to tap into a market they hadn't accessed yet—millennials and active adults outside of the cycling industry. This new consumer base represented an opportunity for growth for Cannondale, and they needed our expertise to reach them.
Our Approach
We called on 13 micro-influencers to promote Cannondale's recent bike product launches and support recreational riding among fitness enthusiasts. This initiative, paired with paid media, increased brand awareness, recognition, and organic content.


The Solution


Smaller influencers typically have an audience that is more engaged and receptive to what is being promoted. Because of this, we hand-selected 13 fitness and lifestyle micro-influencers to promote Cannondale's recent launches, using a marketing strategy that would reach a larger audience at a relatively low cost per impression and engagement. From August through November, the micro-influencers shared a total of 21 posts with the hashtag "#RideCannondale."

Meet the #FitMoms and #GymDads
Meet the people who made #RideCannondale come to life!
Kristy Ardo
Kristy is a mother of three specializing in at-home workouts with 185K followers on Instagram. Her large following is ideal for driving brand awareness, proven by the fact that her Cannondale post totaled 57% of total impressions.
Sweat and Tell
Jo and Jacqs are two micro-influencers with 58.7K Instagram followers. Although their follower count is lower than some of the other influencers we recruited, they have the most active audience on their channel.


Pat Gilles
A father of two, Pat is committed to sharing his fitness journey with all 107K of his Instagram followers. Three of his Instagram posts had a total of 42,922 impressions.
The Results
Our micro-influencer campaign successfully increased brand awareness and engagement for Cannondale. The results of these influencers' organic content speak for themselves: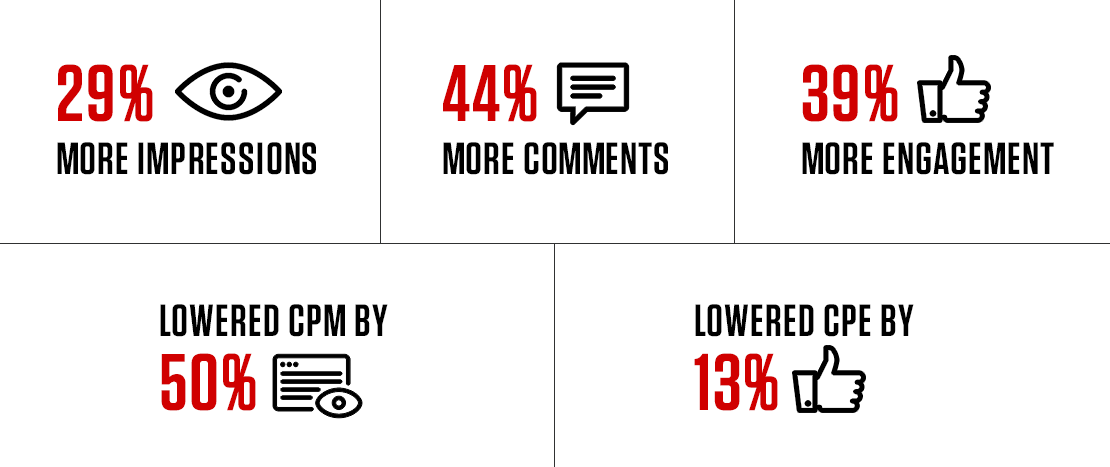 Let's create something meaningful together.
Contact Us