Projects
Bosch: Understanding the User Experience
Embracing the Virtual World
Bosch, a leader in home and kitchen appliances, launched their new virtual experience microsite to meet changing audience needs. With the experience up and running, they wanted to better understand their customers' point of view when navigating their site.
Services Provided
The challenge
Launching the Bosch microsite amidst a global pandemic was a big win, but we couldn't celebrate until we had a perfect user experience. In order to do that, we needed to gather feedback from real users as they navigated the site to strategically inform recommendations on how to improve the platform.
Our Approach
To source accurate information about Bosch's site users, we conducted a user testing analysis to collect unmodified feedback and better understand user engagement regarding products and site navigation. These insights were vital to helping us identify site enhancement opportunities.
The Solution
We leveraged usertesting.com to recruit users and perform qualitative analyses on user engagement in different areas of the site. Then, we performed a quantitative funnel analysis via Google Analytics to hone in on areas that needed to be revamped. With these insights, we were able to create a website testing roadmap for conversion rate optimization.
The Results
With the information we gathered through our user testing analysis, we provided design and functionality recommendations to Bosch that would continually improve the customer experience, and were able to act on quick opportunities for improvement. For example, our testing revealed that users wanted the ability to learn more about the product and where to buy them. This insight helped us develop a CTA that drove users back to the primary product detail page where they can move further down the purchase funnel.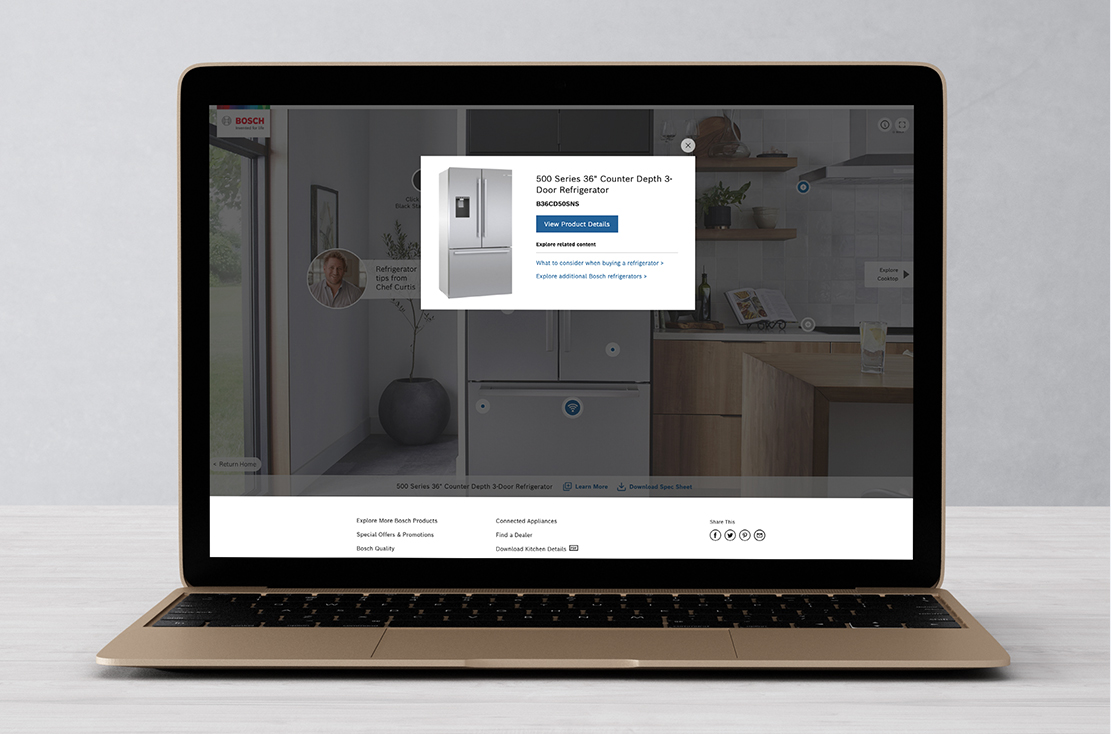 Let's create something meaningful together.
Contact Us