Programs
Astroglide: Activating a brand in the CPG industry
ASTROGLIDE IS A PERSONAL LUBRICANT BRAND THAT PROMOTES THE MESSAGE OF OPEN EXPLORATION IN A JUDGMENT-FREE ENVIRONMENT. THOUGH THEY HAD A COMPELLING STORY, ASTROGLIDE NEEDED TO BUILD UPON IT TO TRULY STAND OUT AS UNIQUE.
We began by first reviewing the analytics and tag management of Astroglide's site tracking. We quickly saw an opportunity for improvement, and set up tracking in GTM to provide greater transparency for the program. By gaining more alignment through this initial task, we continued to optimize our media efforts based on performance. Establishing a brand story
By gaining more clarity into Astroglide's existing media program, we began to identify the nuances of how to elevate the brand above its competitors. We quickly got to work on rolling out an entirely new brand campaign, as well as on making SEO improvements to the Astroglide site. Through the success of these early projects, we were entrusted with a total takeover of the brand's media strategy and management, as well as creative.
Go Ahead, Explore
Our goal for Astroglide's "Go Ahead, Explore" campaign was to carry across the freedom of exploration, and in a way that felt elevated, editorial, yet still approachable. We established the campaign strategy and creative concepts, planned and executed a video/photoshoot, and created all online and offline assets.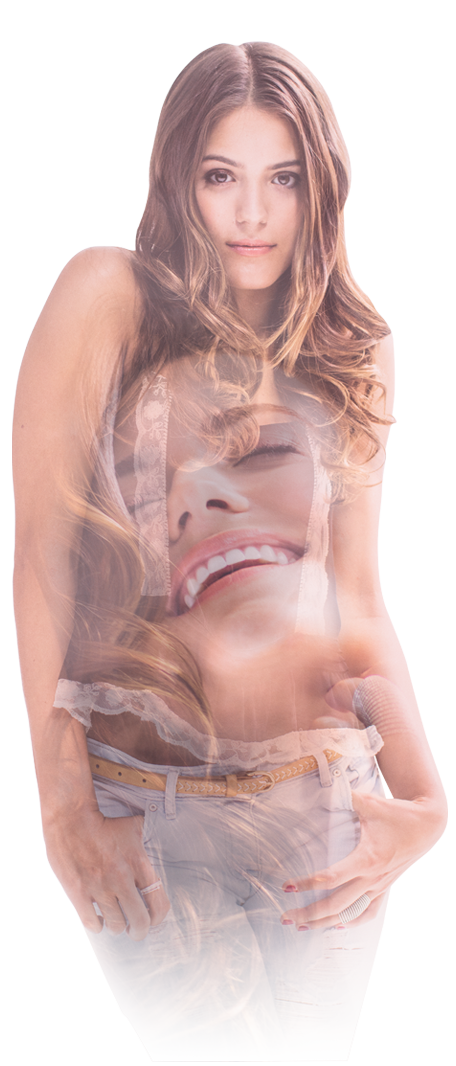 Bringing a product to launch
In the spring of 2016, Astroglide was getting ready to unveil their new Astroglide O product, a 99% USDA certified organic personal lubricant and massage oil. From strategy to execution, we supported the entire product launch process, including a new creative campaign, product packaging consultations, in-store assets, media placements, print publications, and even a summer sweepstakes landing page.
Astroglide O Creative Campaign
We wanted to emphasize the "au naturel" aspect of Astroglide O, and pair it with the experience of pure pleasure. Visually, we utilized a palm branch over shades of green and gray to speak to nature and relaxation, carrying these elements across banner ads, the homepage, a media page, in-store, and print.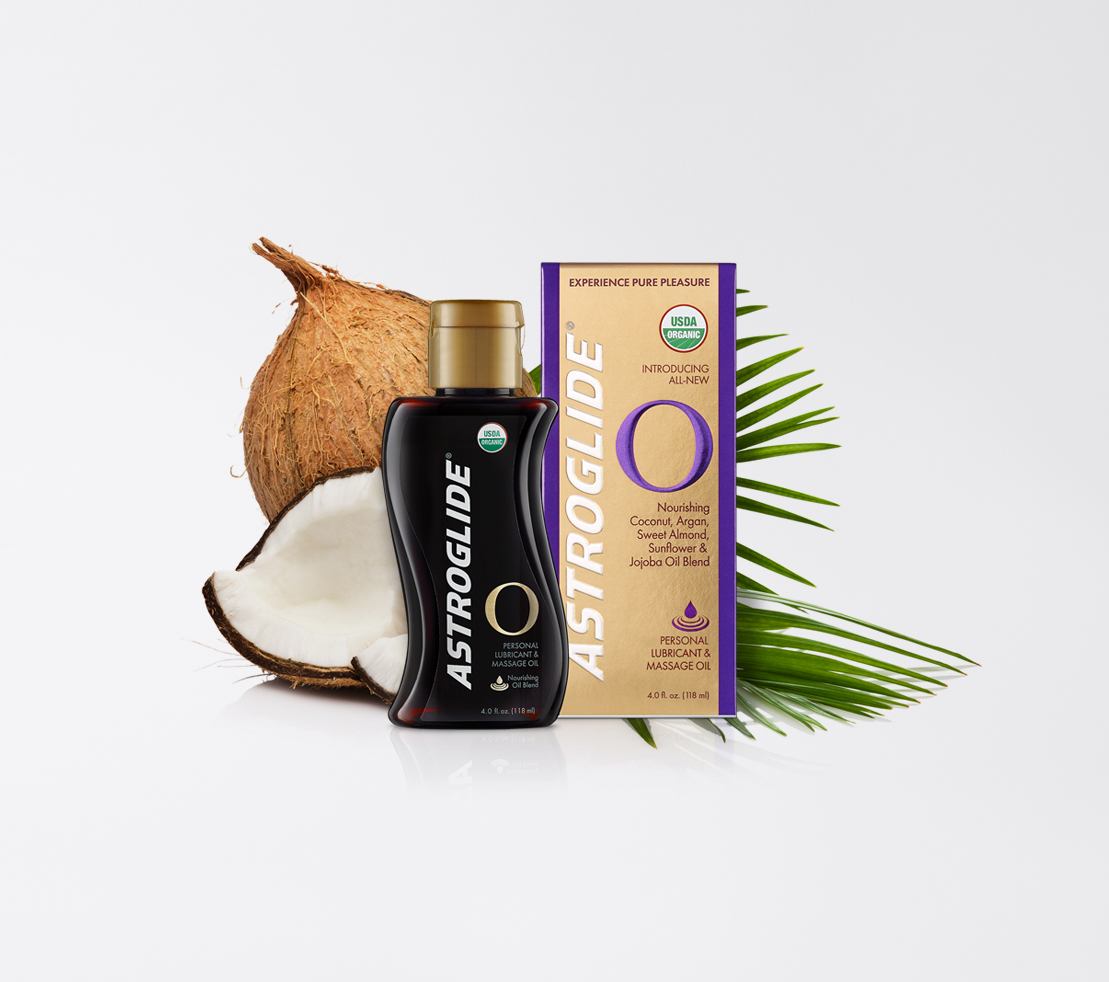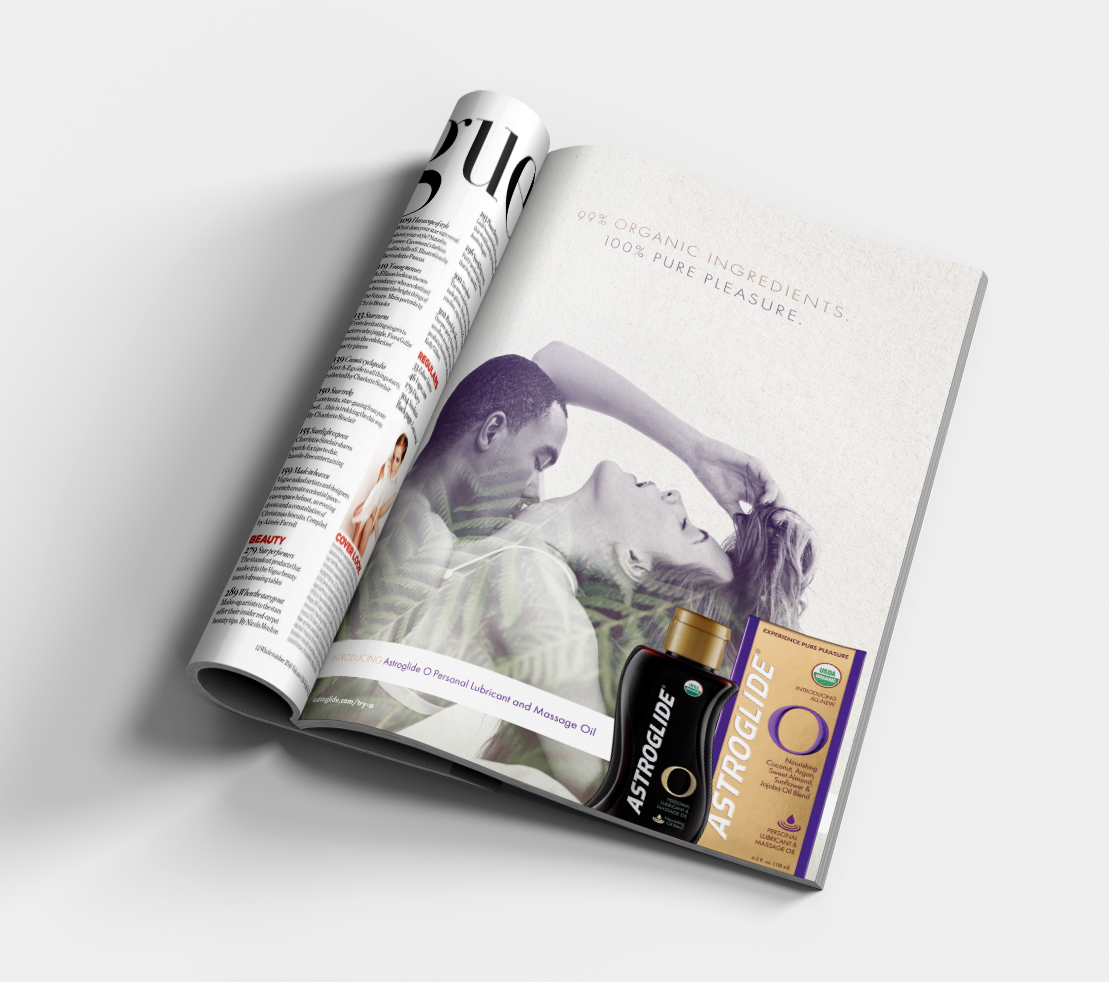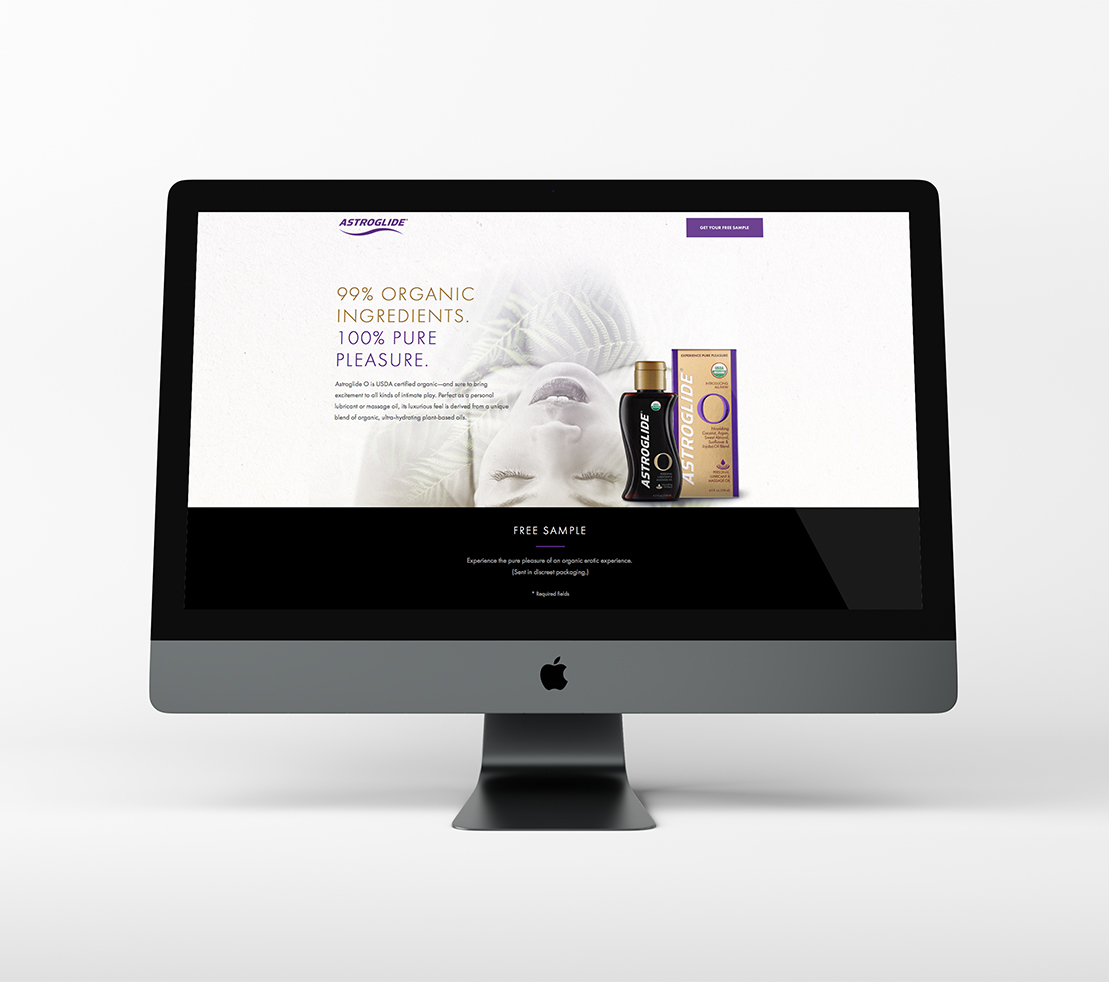 Slide into Summer Sweepstakes
To generate more awareness of Astroglide O and promote trial requests, Astroglide hosted a sweepstakes that gave away product samples and a grand prize trip to Hawaii. We were tasked with the naming, the logo, and the design, content, and development of a landing page for the Slide into Summer Sweepstakes.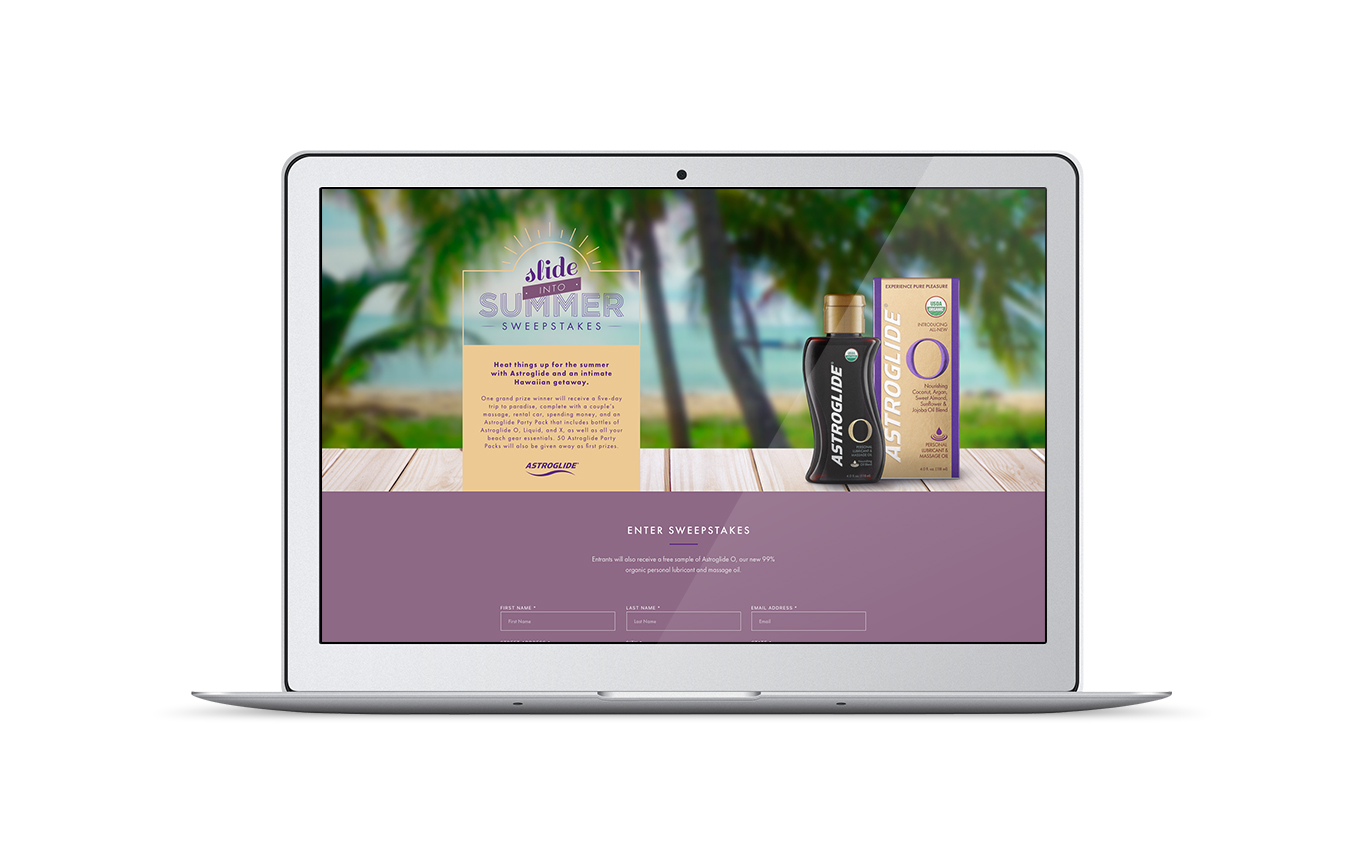 Expanding the marketplace
As we gained more and more momentum with the brand and its product offerings, we started branching into other mediums and retail spaces. From planning and executing a video series dedicated to making sex education less taboo and more accessible, to optimizing content for a specific marketplace, our goal was to promote brand awareness—and eventually, advocacy—across multiple touch points.
Love, Lust & Lube educational videos
Astroglide partners with various sexual wellness experts to provide education around sex and lube, helping to normalize that conversation. Working with Dr. Jess, Astroglide's Resident Sexologist, we developed the strategy, production, and final editing for an online video series all about Love, Lust & Lube.
Amazon marketing strategy and optimization
We developed a strategic approach for Astroglide's Amazon Marketplace presence, aiming to improve brand credibility and search performance. To do so, we optimized copy and imagery for current product pages, removed duplicate brand pages and unauthorized sellers, and redesigned the current brand page.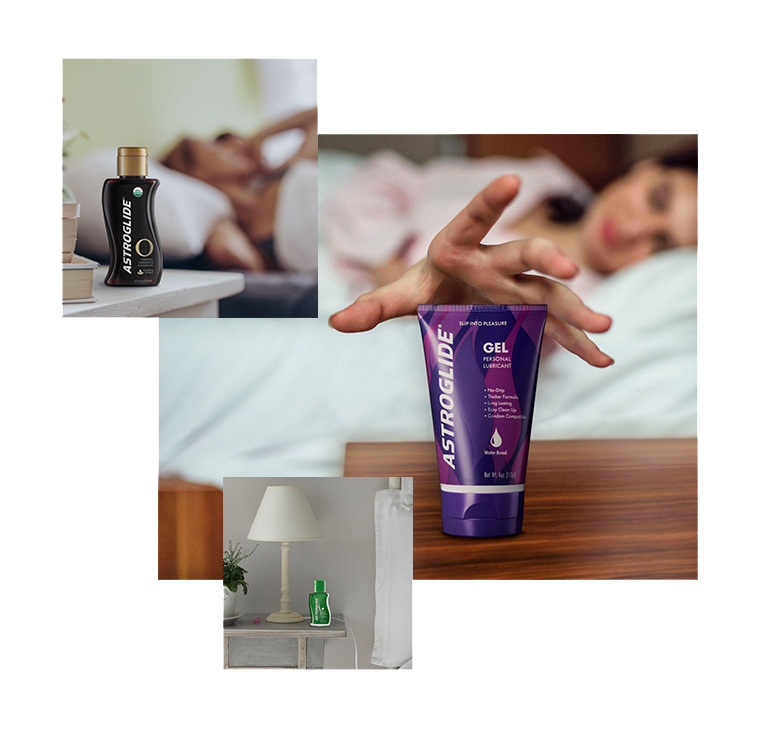 Adult Site Ad Campaign
In an effort to reach and convert new audience segments, we leveraged contextual research and consumer insights to execute an ad campaign with TrafficJunky, the leading ad network for adult sites. As a result, Astroglide effectively increased the number of products sold by 35% the week directly following the campaign's launch.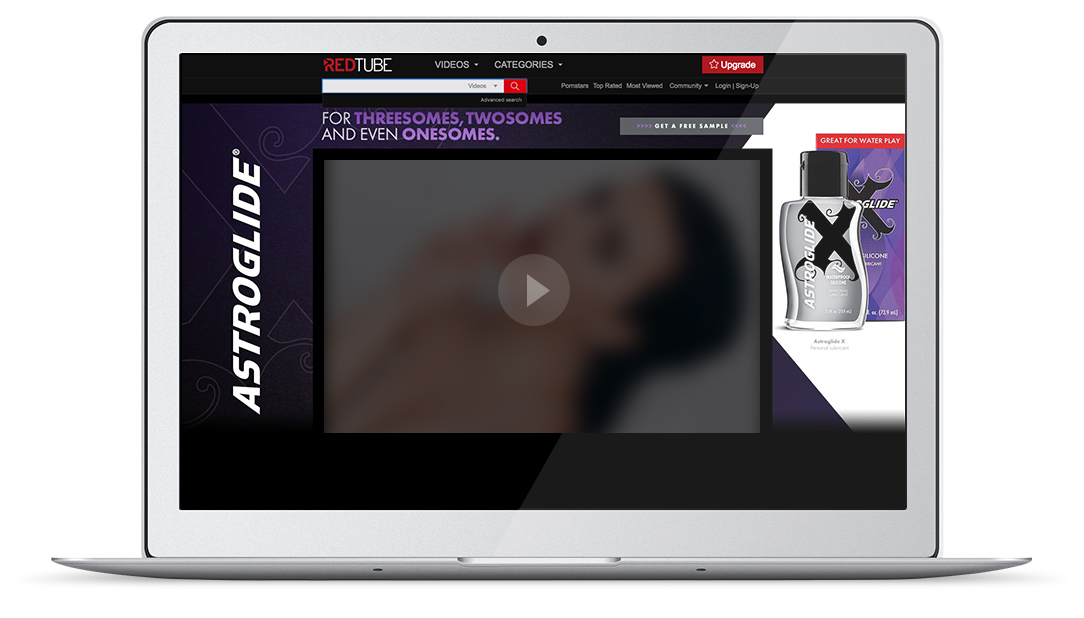 In Review
From refresh to redesign, strategy to execution, new product to new channel, we worked closely with Astroglide through every step of the process. The result was an enhanced brand story across a mix of mediums and outputs, which ultimately elevated Astroglide's position in a competitive market.
Let's create something meaningful together.
Contact Us