I recently had the opportunity to attend the Adobe Summit conference in my hometown of Salt Lake City, Utah. Having spoken internationally at various conferences for years, it is amazing that I've never attended the Adobe Summit on my own turf. I was privileged to join more than 7,000 people from 44 countries, all congregated to spend the week with some of Digital Marketing's brightest leaders.

Fortunately, I had expenses paid and the royal treatment, being selected as a "Summit Insider" to attend the conference and share my experience. Along with the five other selected Insiders, I spent the conference dining, attending sessions, skiing/snowboarding, and partying at some amazing events in the afterhours.

The wonderful gals organizing the Insider experience provided us with a custom playbook of which sessions would peak our interest, an itinerary of events, and even greeted us with thoughtful personalized gifts. Mine was a laptop/diaper bag for men, as they knew I have a newborn at home.
Experience & Sessions
The conference was extremely organized with charging stations, on-time bus transportation, guidance through an app, people standing around answering any questions, work and lounge areas, amazing catered food for every kind of dietary need, free-flowing beverages of all sorts— the works. As I mentioned, I've been to a lot of conferences before, and this was unparalleled in that nature.

The networking parties also are one of a kind. I mean, what other conference rents out a basketball arena, custom decorates it with their brand, extravagantly caters food, and gets a band like Imagine Dragons to play? What other conference rents out a music venue and lets their audience take stage with a karaoke night? And at the end, what other conference sends everyone on a ski trip for the day? Sadly, it wasn't a good time of year for Utah snow since it had been so warm, but even still— all this takes a lot of budget, prep, planning, and organization.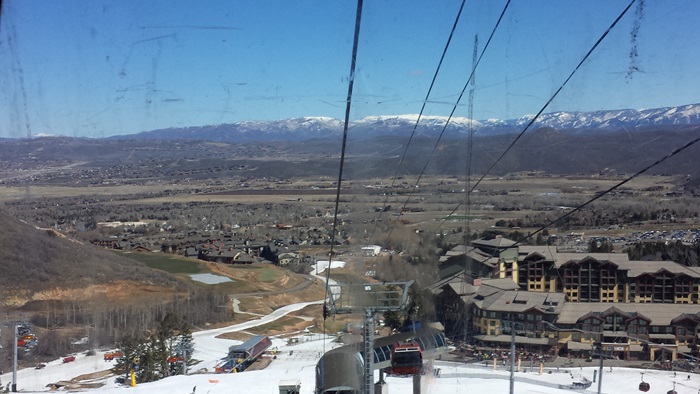 Additionally, when a conference can integrate with social good, it earns a special place in my heart. Adobe teamed up with FEED Projects to donate 10 meals globally for everyone who used the #Tweet2FEED hashtag during a session. The goal was to give away 150,000 meals— hopefully we reached it!

The downside of my experience was that the content of the sessions wasn't that valuable to me. I found the topics to be high-level philosophy and theory, which is fitting for their targeted executive audience, rather than tactical or executable strategy for practitioners like me. That's not to say there wasn't good tidbits or conversations—for instance, it was very cool to hear panels like the one pictured below on millennial marketers by millennials.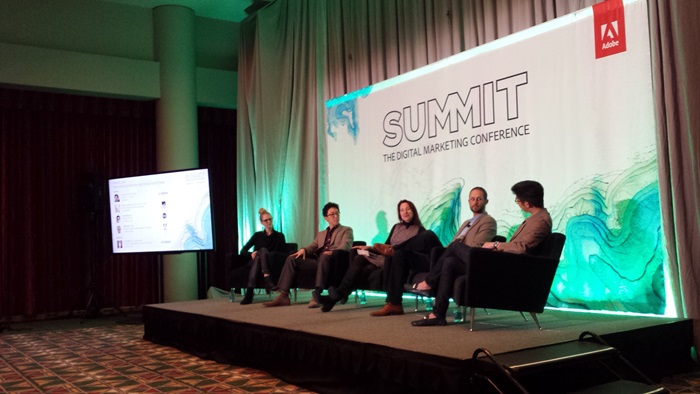 Celebrity appearances and speaking always make for a good conference, too. The Birdman, Michael Keaton, dropped F-bombs shortly before Wayne Brady did freestyle rap on stage, which involved the audience throwing out words for him to include.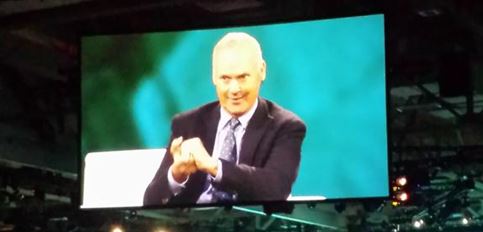 Brady was part of an event called Sneaks where Adobe debuts the upcoming technologies and innovations that they're working on. They are doing some incredible things with voice, natural language, and internal search, pixel analysis, and more.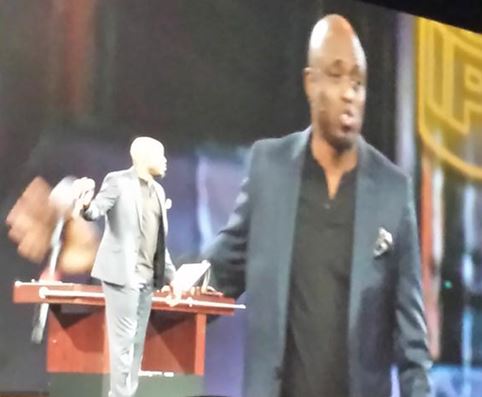 If you didn't get to attend, all sessions and keynotes are recorded on the Summit website.
Announcements & Press
Adobe made a lot of product announcements at their keynotes and Sneaks event. There's some great coverage from the sources below:
All of Adobe's news, announcements, and blog coverage can be found on the Adobe newsroom page.
Takeaways & Summaries
Adobe is serious about innovation and changing the world, made evident by sneak peeks into upcoming products and features. While content was lacking for me, the Adobe Summit was the best conference I have ever been to in terms of networking, coordination, organization, and entertainment. I look forward to future Adobe events!

There's so much to summarize so I'll let these recaps speak for themselves. Check out key takeaways and dailywrap-ups by Adobe.