Red Door Interactive Takes Home 5 ADDY Awards
SDX is San Diego's professional organization for the marketing and advertising community, and on Friday, March 16, they hosted their 2018 American Advertising Awards Celebration at the Museum of Photographic Arts in Balboa Park. Also known as the ADDY Awards, this annual competition is meant to recognize and reward the creative spirit of excellence in the art of advertising—and we're excited to announce that this year, Red Door Interactive took home one Gold, one Silver, and three Bronze awards! See our winning entries below for clients Alarm Relay, WD-40 Company, and Astroglide.
Gold: Rescu Integrated Campaign
Rescu is a new app and service from Alarm Relay that provides users a faster way to get help when an emergency arises. The challenge for this project was two-fold: not only were we tasked with introducing this entirely new product to the public, but we also had to educate them on the current emergency dispatch process, and the pitfalls that exist therein. The final integrated campaign included brand identity messaging, logo design, app interface design, app onboarding development, a product landing page, emails, banner ads, social media executions, and a series of animated videos—all aimed at encouraging app downloads, while avoiding the negative clichés of the security category.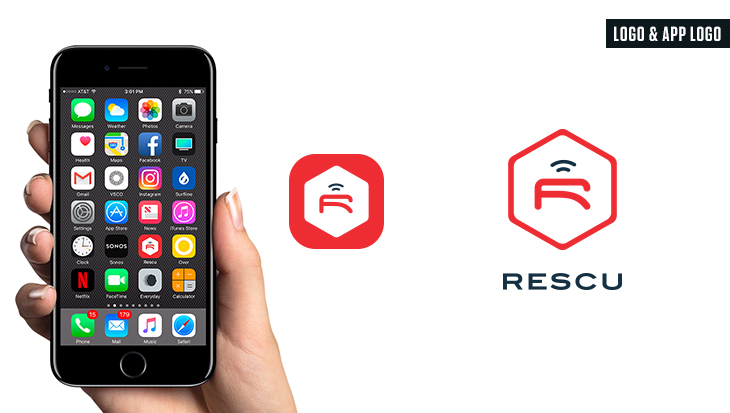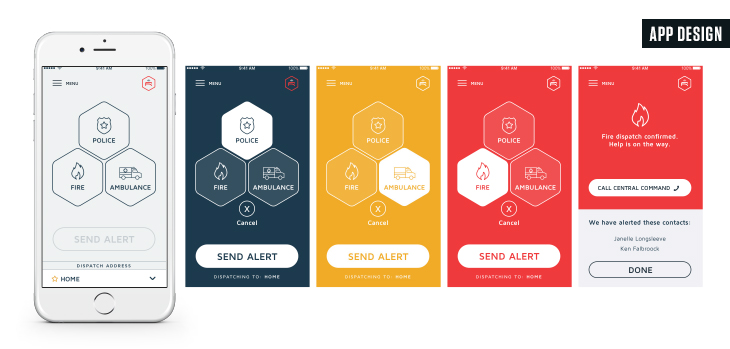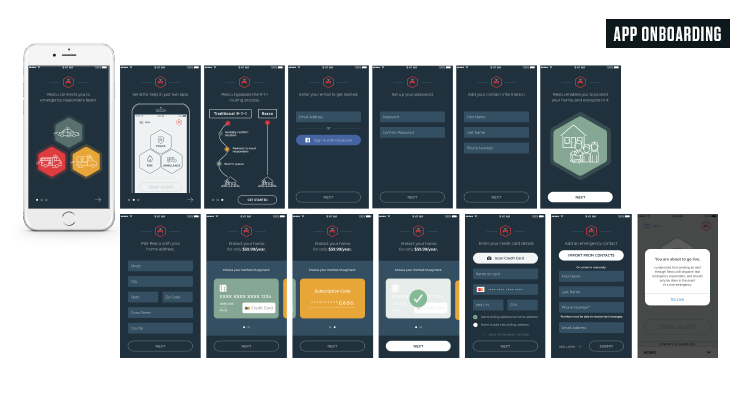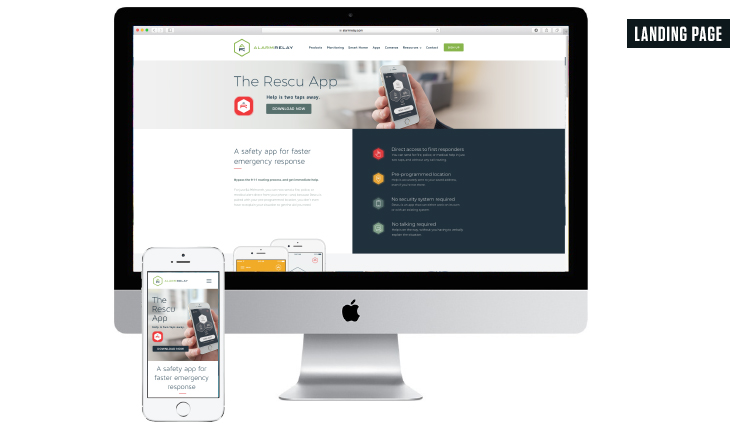 Silver: Rescu Logo Design
As an emergency response app, the logo design for Rescu needed to quickly engage the viewer while also conveying an immediate sense of safety and trustworthiness. We went with the more modern approach of clean lines and a minimalistic feel to establish security, and brought in a hexagon shape as a symbol for balance, unity, and communication. The red in the color palette helps associate Rescu as an emergency service, while the connectivity lines speak to the functionality of the app itself.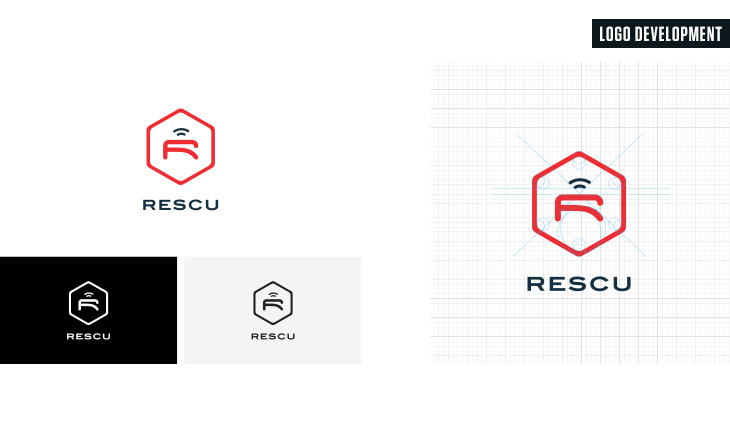 Bronze: Rescu Animated App Download Videos
As part of the Rescu Integrated Campaign, we created a series of five animated videos to educate consumers on the issues that can arise when calling for emergency response, and how the new Rescu app helps avoid them. We applied an animation style for the videos because it allowed us to treat a serious topic in a way that was still friendly, informative, and on-brand. The videos explored the potential pitfalls of calling 9-1-1, the easy functionality of the Rescu app, and the different emergency scenarios that Rescu can be used for, ultimately communicating the app's value to a potential consumer.

15 second video
30 second video
60 second video
Bronze: Astroglide Online Commercial
To communicate the premium nature of Astroglide's products while further differentiating the brand in the personal lubricant market, we created a highly visual campaign that de-stigmatized the conversation around sex and lube, and instead emphasized the exhilaration of exploration through a tasteful, editorial approach. As a part of the overall campaign, the Astroglide online commercial utilized a double-exposure technique to create the visual story of understated sexuality paired with that final moment of exploration, encouraging viewers to "Go Ahead, Explore."


Bronze: WD-40 Company Integrated Campaign
WD-40 Company is a long-standing, international household name. However, with an array of different products spanning multiple verticals, there was an opportunity for us to further establish brand awareness and reinforce product differentiation. The "Live Life Hands On" campaign introduced an evolved, streamlined look, while still utilizing the WD-40® logo and the primary color palette for familiarity. We showcased the product as the hero, pairing it with headlines that were empowering, action-oriented, and to the point. We handled the production of all-new product photography, as well as the build-out of new assets, including video, radio, print, digital media, landing pages, and outdoor.