It's no secret — 2020 was one for the books. The pandemic forever changed how brands and businesses operate. They have to consider social guidelines, uncertainty in consumer spending, and a constant flux of other "new norms." Now more than ever, marketers are turning to technology to engage their customers and stay ahead of the curve. What kind of technology? Virtual.

Virtual reality (VR), augmented reality (AR), and 3D technologies are all on the rise. In fact, according to findings by Greenlight Insights, the global virtual technologies market is expected to grow to $209.2 billion by 2022. Marketers are hopping on this trend to provide their customers with immersive "virtual experiences."
Technology and Applications
While virtual technologies are not new, how they're being applied is. From virtual fitting rooms, walk-throughs, product launches, and conferences, virtual experiences are everywhere — and for good reason. They allow customers to get up, close and personal with their favorite brands, from the comfort of their homes. Take the panoramic virtual kitchen we crafted for appliance leader Bosch – intuitive and immersive, users can click and drag to explore Bosch products and get inspiration for their dream kitchen.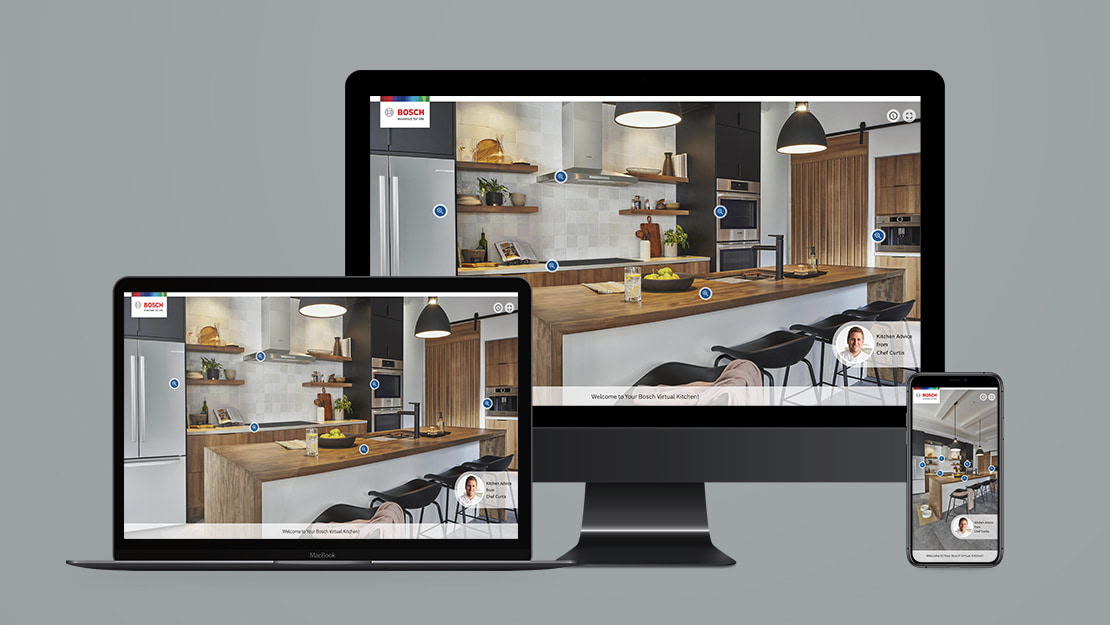 Case Study: Bosch Virtual Experience
Effective Engagement
If you want to effectively engage your customers, it's important to use virtual technologies in a way that makes sense for your brand. So, before you create a new virtual experience, it's a good idea to consider these points:
Does the virtual experience align with your brand? Virtual experiences are a powerful tool that immerses the user in your messaging and brand. Typically, they tie back to a larger marketing campaign, so remember, the experience is meant to enhance, rather than stray from, your existing brand.

Are there ways to personalize the experience? Virtual experiences are content. Content is consumer-centric. Anything consumer-centric should consider the consumer's perspective in every phase of production. When you personalize their experience, it's that much more engaging.

Is the virtual technology adaptable? If it's a new offering, you'll want a flexible platform that allows for quick changes without major overhauls or development. Technology that lets you preview changes will help your team quickly fine-tune the virtual experience — for the best user experience.

Are your goals developed and measured? Like any marketing campaign, it's best to set clear goals for your virtual experience. That way, you can give your users an actionable message. If you collect data and measure the experience against your campaign goals, you'll nail your optimizations.
Let Us Lend a Hand
Thinking about going virtual? Red Door can make that a reality. Our integrated services let you discover, define, implement and optimize your virtual experience, so that it hits the mark. Reach out today for a free consultation.