We've been tracking all the updates coming out of the Google Marketing Live event in a three-part blog series. Part One covered the new features rolling out to help brands meet users wherever they are in the evolving purchasing funnel, and Part Two discussed the changes around being more useful to a user's online experience—now, we'll get into the updates designed to show how deeply Google cares about user privacy.
Be RESPONSIBLE
When it comes to remarketing, Google recognizes that it is a different landscape today than when they created the Pixel in 2010 to serve more personalized ads. At the event, they stated that now, "people demand more transparency, choice, and control over how their online data is used."
And it's those user expectations that have brought new features to the Google Marketing platform. Between the rollout of GDPR and changes to browser and privacy controls, Google is encouraging brands to ensure that they are aligning with these demands. In particular, when it comes to the approach to personalization, it needs to be centered around the idea of "Privacy First."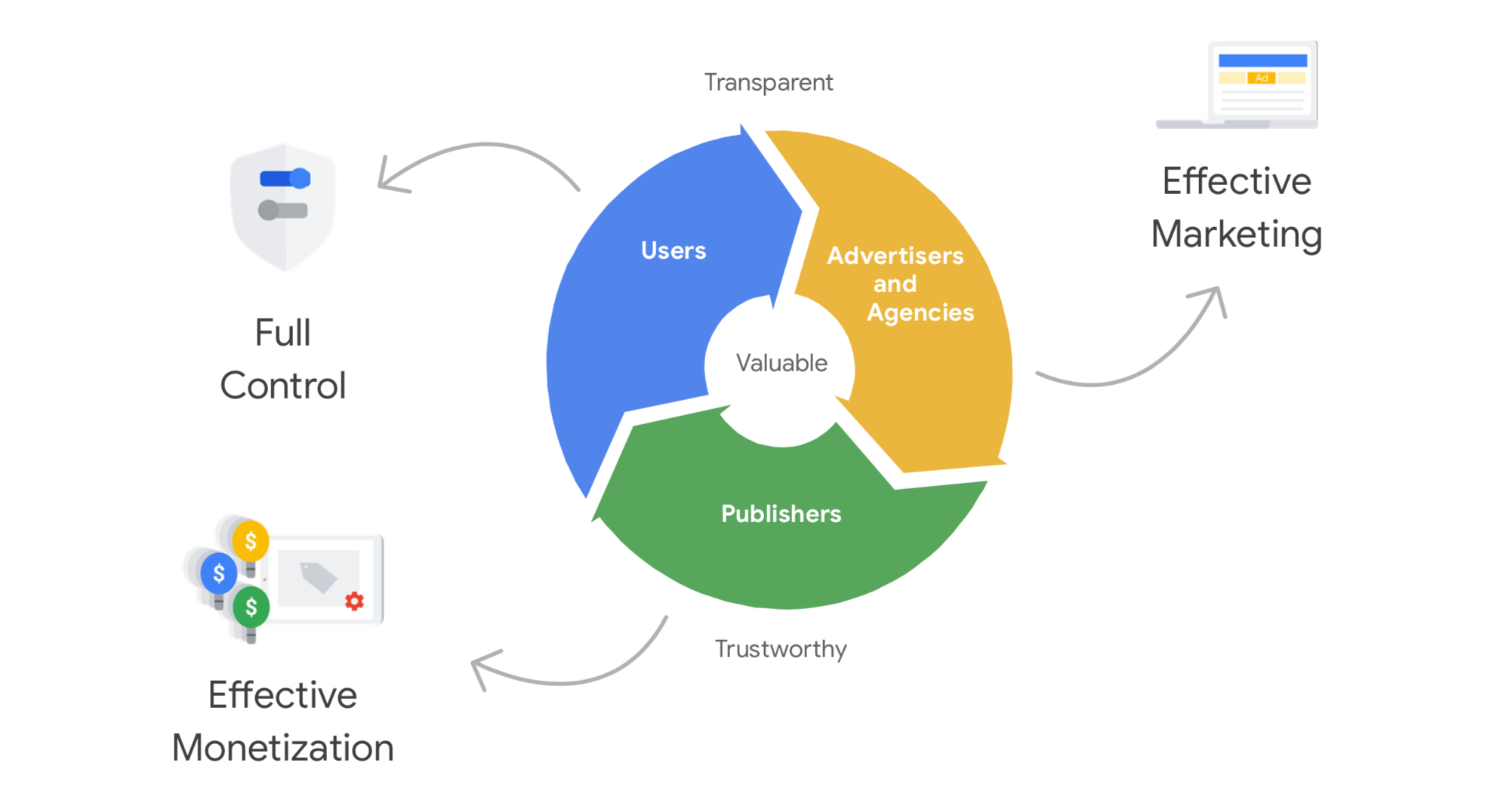 Of course, the easiest way to do this is for a brand to leverage the built-in targeting features Google offers. Here are some data-responsible tactics you can now employ:
Use Google Audiences
The audience segment available in the platform allow brands to target based on an individual user's interests, habits, and behaviors, and whether they have previously interacted with the brand. Using these audiences for first-touch and remarketing messaging helps brands ensure relevancy.
Build Custom Segments for YouTube & Google Display Ads
Historically, it's been easy to see a lot of spend waste in video and display efforts. These are typically top-of-funnel tactics, and attribution of their impact can be limiting if a brand isn't paying for a robust multi-touch tracking technology. Taking the time to build custom segments in these two channels leverages the Audiences feature and narrows it down further, making it less likely a brand will reach someone who isn't interested in their offering.
Create Customer Match Lists
There are about 1.5 billion active Gmail users globally. And the Chrome browser holds 60 percent market share. That means a large portion of a brand's target audience is signed in and reachable across Google's vast network while online. Using their email address to build out a Customer Match List allows a brand to target them more cleanly, and with personalized messaging based on where they are at in their journey with the brand.
Not only should brands be tapping into these features in Google, but they should also be analyzing the engagement and activity results of the targeting and using it to further segment out or—if needed —drop some targeting criteria from the strategy.
BRING CLARITY TO THE CHAOS
The Google Marketing Platform is a complex and layered ecosystem. Knowing which levers to pull and which ones won't have an impact on a brand's performance can be overwhelming to figure out. At Red Door, we have the expertise and knowledge to help you understand which tactics are right for your marketing goals, and ultimately how they can lead to business success. Reach out to us to get started, or if you have any other questions about our takeaways from Google Marketing Live 2019.