With the capabilities of search continually advancing, today's consumers are more discerning than ever—they have instant access to information from wherever they are, and have more touchpoints to inform their purchasing decisions. But in the face of this evolving customer journey, what can brands do to ensure they can still successfully reach their audience?

At this year's Google Marketing Live event, the tech powerhouse shared their latest innovations and insights to help marketers stay on top of consumer trends, with the overarching theme of, "be there, be useful, and be responsible." In this three-part blog series, we'll take you through the main takeaways from the conference, and how they can impact your business moving forward.
BE THERE
In order to meet consumers where they are, Google stressed the importance of "showing up," unveiling a number of new and evolved offerings to help make things simpler when using the platform.

Discovery Campaigns

Launching in full in Q3 of this year, this is a new series of ads intended to encourage users to learn about new things relevant to their behavior in Google owned and operated platforms. These ads can appear at the top of the user's Google or YouTube home pages, and in their Gmail Promotions tab.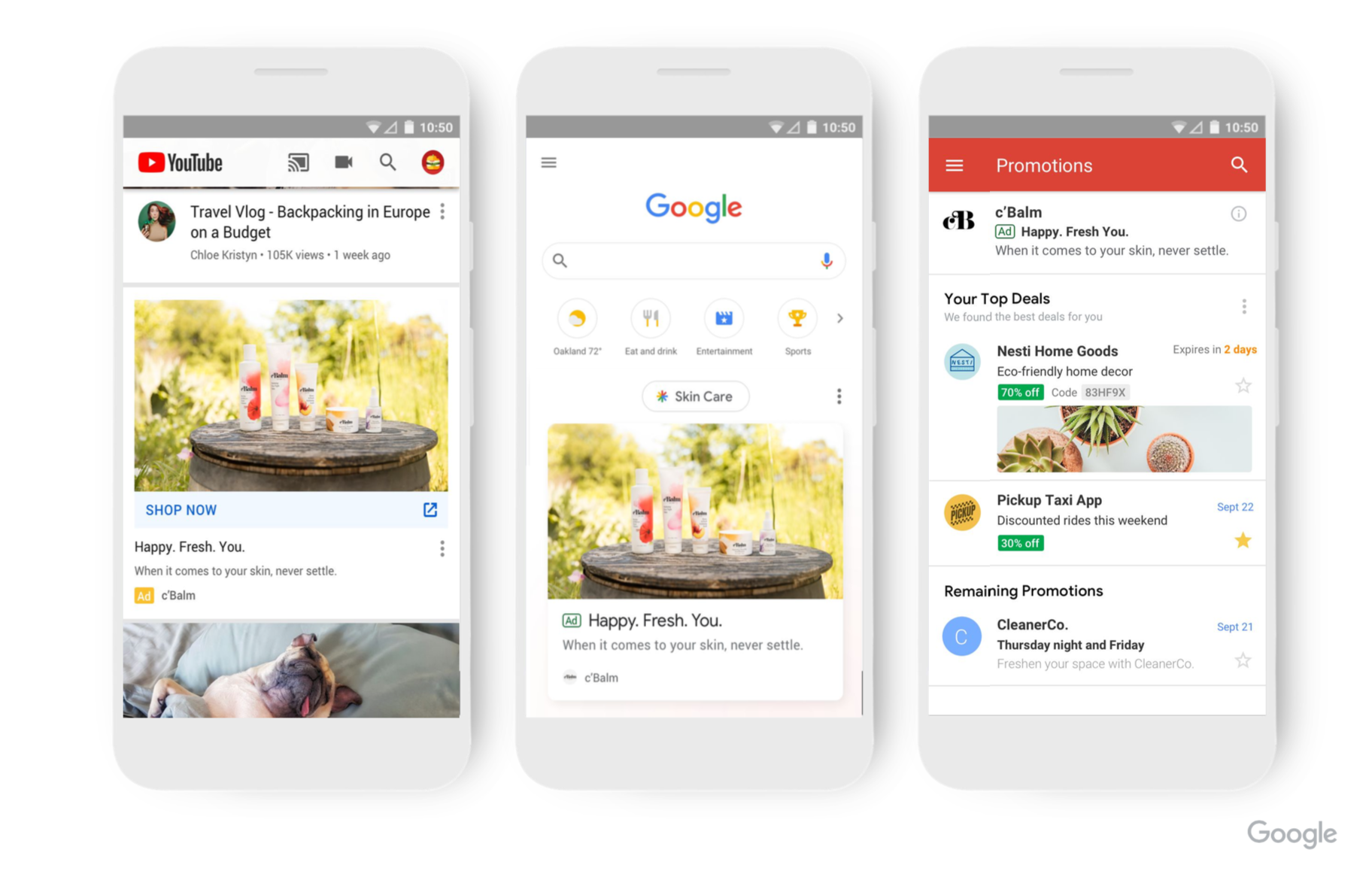 Gallery Ads

Similar to some ad variations seen on Facebook, Gallery Ads are currently in Beta and will allow brands to display in the mobile search results an ad that features four to eight images, creating more engagement opportunities as users swipe, tap, and even expand the ad. These will be offered as a Cost Per Engagement, meaning a user must interact with at least two of the images on the ad—or click on the ad and go to the site, of course.
Smart Bidding Updates

The platform added a few new things to Smart Bidding features, including being able to set a maximization for conversion, being able to report on conversions at the campaign level, and establishing seasonality adjustments.
Audience Expansion

Currently still in Beta, this new feature uses the machine learning aspect of Google's platforms to find additional users that are similar to your current audience targets. While the benefits are enticing, it's important to consider why you wouldn't want to use this feature right away. Because the tool finds these additional users automatically, your audience setup and rules would first need to be very well defined. Otherwise, if you launch something and don't check in for a few days, you could find that your targeting has strayed outside of what you initially intended. In short, using this feature would require a lot of maintenance to get going—but likely would be worth it once you get everything dialed in.
YouTube Custom Audiences

Google/YouTube are giving you more control over your audience targeting. Custom Audiences will allow brands to combine trends and interests more directly with users who are looking for their products. This will help with ad waste by making it easier to ensure who sees your ads and who doesn't.
Bumper Machine

A complementary feature to TrueView ads, these are six-second ads that help introduce and extend (or, "echo") the brand to consumers.
Deep-App Linking

Got an app? There's now an ad for that. For years now we've griped about the inability to run ads that could link users directly into an app. Now, with Deep-App Linking, you no longer have to drive mobile users to a website or landing page if the experience you want them to have is more ideal in the app itself.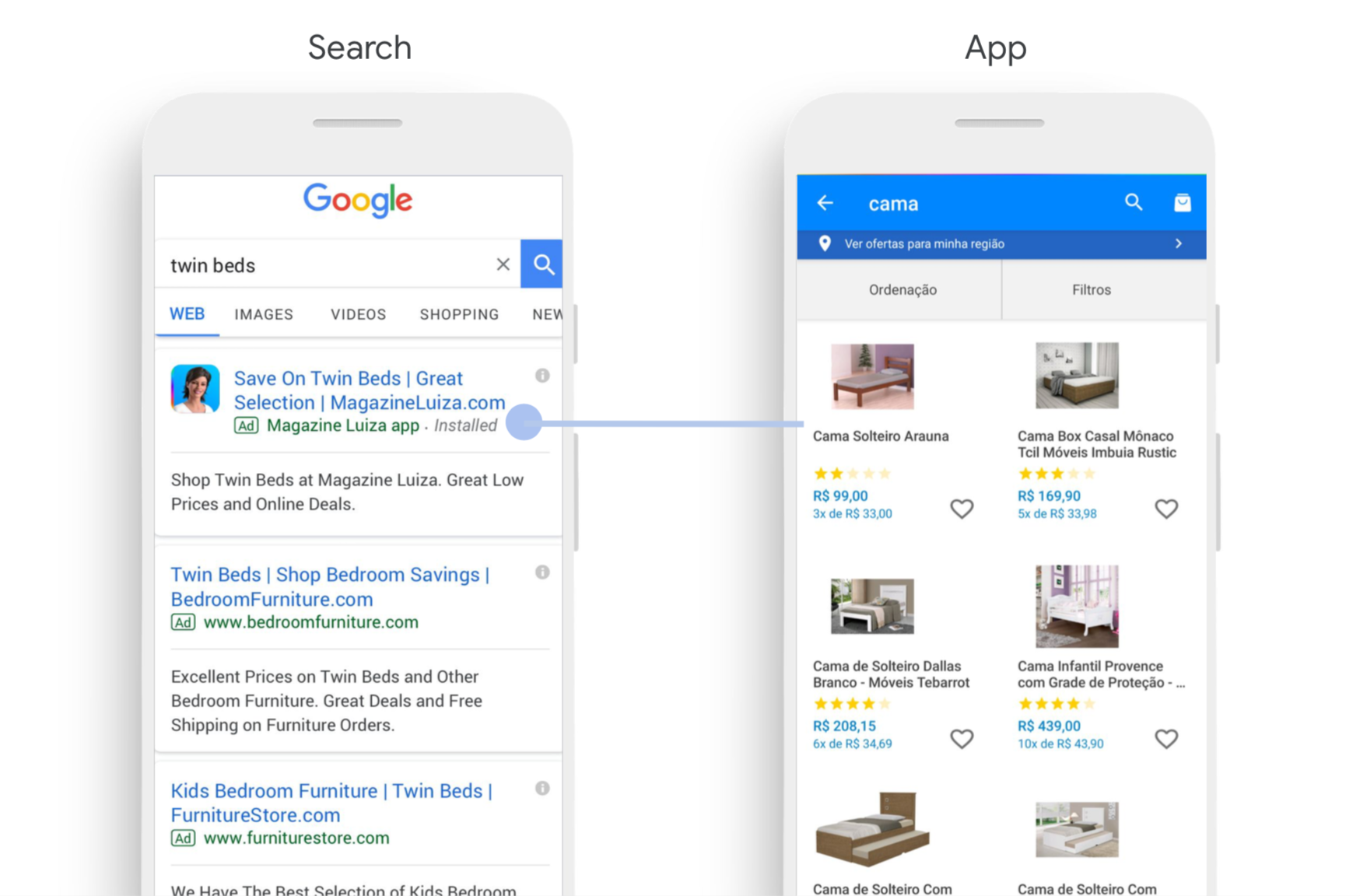 Linear TV & Connected TV Buys in Digital Video (DV) 360

This is national and local, with an Addressable TV inventory that can be bought and managed through Google's DV360 offering. This feature is one of the more exciting things for our team as we already uses the platform for buying programmatic display, audio, and video for clients. Google didn't give away much on the particulars of the buying aspects, other than it is currently in Beta and will be launching sometime in the next year. While the local buying options will be fully self-serve through the DV360 program, national buying will be a "managed buy"—meaning it will likely include high minimums and locked-in buys to utilize.
WHAT'S NEXT
These are just some of the new features Google is rolling out in 2019 and beyond—read on to find what else is in store in our next blog.
Insights
Paid Media
Search Engine Optimization